Champatea - A WILD, HERBAL INFUSION POWERED BY YERBA MATE
Champatea is an uplifting blend of wild herbs that grow on the western slopes of Champaquí Mountain in Córdoba, central Argentina.
Our unique blend of eight herbs have been used medicinally by locals in Córdoba for millennia and will make you feel invigorated, energised and calm. Their medicinal qualities are well known by some, however this knowledge and environment is in danger of being lost.
The wild herbs that we use in Champatea are harvested by hand by local gaucho families. These mountain herbs are located on slopes only accessible by mule or horseback. Expertise such as best growing areas, sustainable harvesting methods and harvest timings have been passed down from generation to generation.
The wild herbs that make up ChampaTea with their ancient medicinal properties known to our ancestors.
Yerba Mate - Stamina, Power, Resilience
Muna Muna - High Focus, Balance & Concentration
Marcela - Relaxant Anti-Inflammatory
Peperina - Anti Bacterial
Contra Yerba - Anti Anxiety, Immune System Booster
Tomillo - Anaesthetic, Stimulant, Aphrodisiac
Carqueja - Liver Cleanser
Doradilla - Breathing, Restore Immune System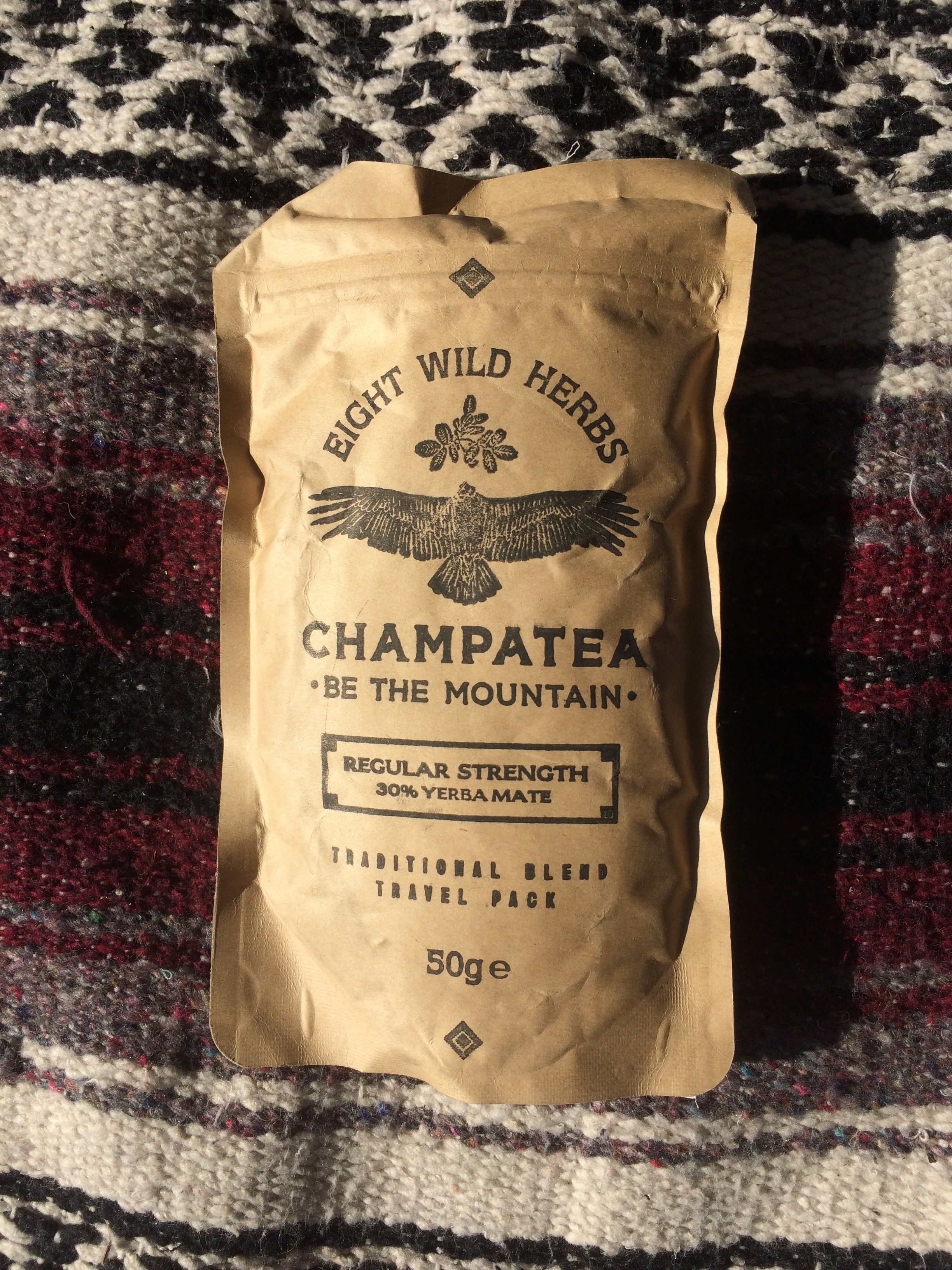 the story of the
tREE & the mountain...
A place of outstanding natural beauty and environmental significance, Champaquí mountain is home to ancient 'cloud forests' that not only provide a habitat to giant condors, white eagles and pumas but are also the source of pristine water that serves millions of people in the region.
The Tabaquillo Tree is native to high altitude regions of central Argentina and plays a major role in the water cycle. These trees are nature's true alchemists. Mountain forests collect moisture from rain and mist, replenishing clean water systems and sustaining all plant and animal life in the region.
However decades of cattle farming, deforestation and controlled fires have removed vast Tabaquillo forests and severely damaged the ecosystem. Without them rainwater has no way to be stored, filtered or redistributed but instead contributes to flooding and soil erosion. Without these trees our wild herbs would not grow in abundance and there would be no such thing as Champatea.
"Be powerful but focused, be energised but calm...be the mountain."
— Pablo Friedlander, Treeangle Foundation
With your support we are helping to protect the water sources and biodiversity in the biggest natural reserve in central Argentina. 100% of Champatea's profit goes to our partner Charity, The Treeangle Foundation and funds the planting of thousands of Tabaquillo trees on Champaquí Mountain each year. Treeangle foundation also operates a program of environmental education and conservation activities in rural schools and local communities in the region.
UK registered charity - 1151933